STUDIO
GTArchitects is an international architecture studio characterized by a team of qualified professionals who work in synergy with efficiency, care, responsibility and taste to create hight-class projects.
"OUR DESIGN HAS ALWAYS BEEN A TIRELESS SEARCH FOR PERFECTION"
We develop architecture, interior decoration, design and research by combining a creative pragmatism with the world of luxury, always keeping an eye on the environment and sustainability.
With over 25 years of experience in the design of private and public spaces in different continents such as Europe, Central Asia, the Middle East, the Far East, Africa and the United States, we develop architectural projects, interior design and furniture design.
Our specializations, skills and creative directions offer a flexible approach to any challenge, allowing us to follow the entire creative process from initial design to final realization.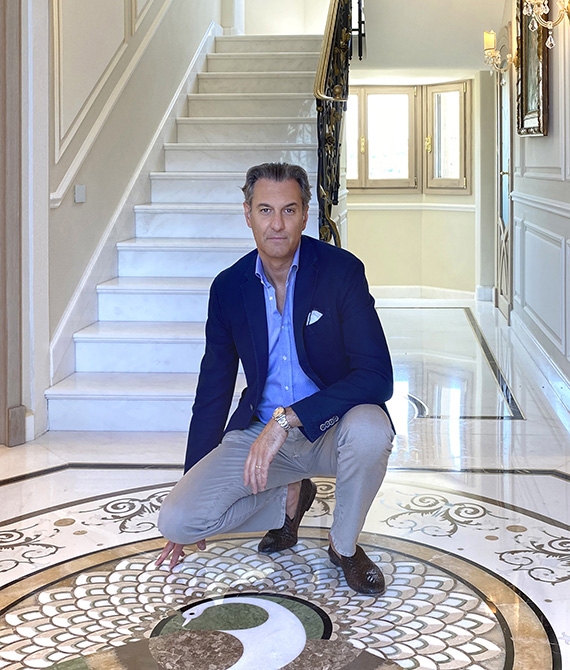 "OUR INTERNATIONAL EXPERIENCE ALLOWS US TO FACE ANY KIND OF PROJECT"

Architecture and design are the basis of the ethics of our studio and include a multitude of different functions: from the conception of the artistic direction to the selection of the most suitable materials and finishes; from sourcing from the best suppliers to executing the most sought after details.
For the definition and completion of our unique projects we therefore cooperate with excellent craftsmen, artists and with the most important furniture companies, classic and contemporary, through a careful and mutual constructive collaboration, offering a turnkey service.
Through our sensitive creative artistic direction, which develops in the selection and research of materials and finishes, shapes and decorations, our aim is to hold in great consideration all the senses of a person involved in living.
GTArchitects is also constantly attentive to the surrounding environment, developing skills and knowledge to achieve and create a better, more efficient, useful, beautiful and pleasing to the eye design.